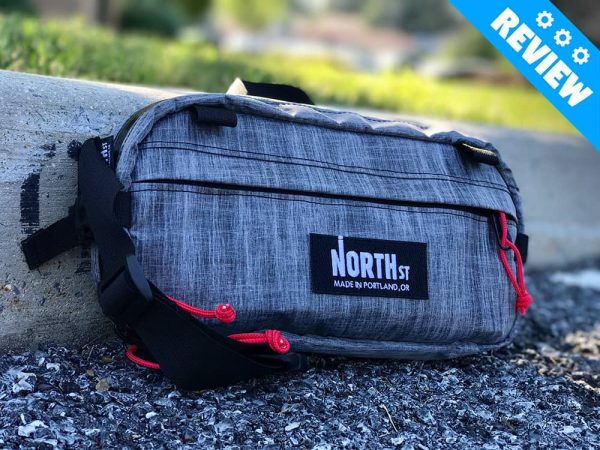 Imagine a high school where instead of normal students the attendees were bags. If the jocks were big, tough backpacks and the cool kids were sleek messenger backs, then certainly the nerds of the class would be fanny packs. I feel like they've been sort of unfairly picked on… sure, they're useful but lack that cool factor of a sweet leather satchel or messenger bag. But North St. Bags is out to change that perception with their line of tough, waterproof Hip Packs.
I've been a fan of Portland-based North St. Bags since I reviewed their Flanders backpackseveral months ago. Their backpacks are hand-stitched and incredibly rugged and durable. The Pioneer Hip Pack is no exception.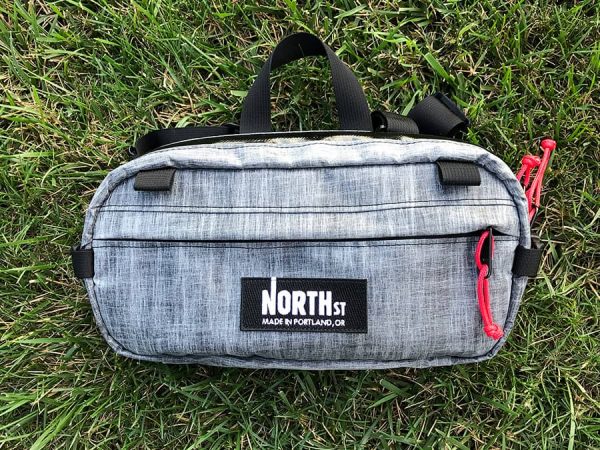 The Pioneer 12 is the larger variety of North St.'s hip packs. That expanded size makes it the perfect companion for bike enthusiasts, hikers, running or any other outdoor activity where a backpack feels like overkill, but you'd need to carry equipment too large for pockets.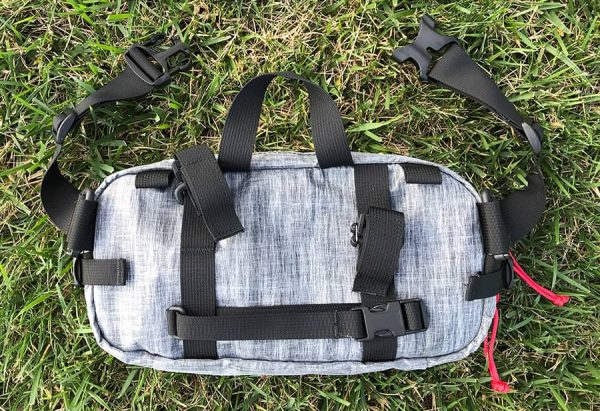 I immediately noticed several ways to use the bag. There is, of course, the typical adjustable belt and clasp to wrap around your waist, but also includes handlebar loops and straps for mounting to the front of a bike. Additionally, North St. offers a shoulder strap for further stabilization while on the move or for converting the pack to a small shoulder bag.
The specs:
Made from waterproof X-Pac™ LiteSkin™ sailcloth
Belt sizes: Small 28″-37″ and Large 36″-52″
Features loops to insert your own belt if you prefer
Extra long zipper ties
Handy side grab loops
Water resistant DWR finish on exterior
Dimensions: 12" x 7.5" x 4"
Capacity: 350 cubic inches / 5.7 liters
Weight: 9.5 oz / 269 g
Handmade in Portland, Oregon with a lifetime warranty
I love the feel of the sailcloth, somewhere in between canvas and nylon. It's thick and rugged and can really take a beating.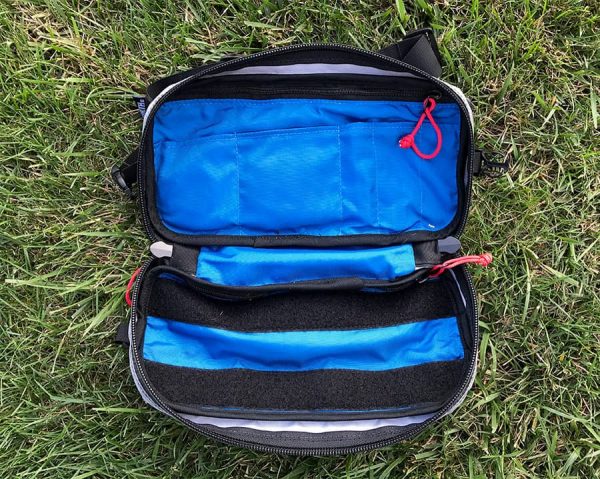 The outer waterproof zipper on the pack is high-quality, chunky and silky smooth. Fully unzipped, the pack lays flat and reveals several pockets of various sizes. The opposite side sports two long strips of Velcro for securing additional inserts.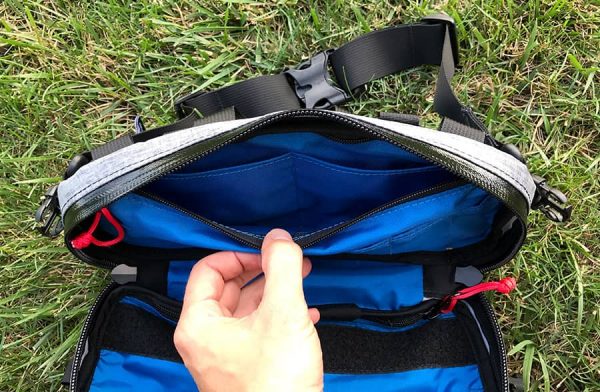 Plus, behind the pocketed panel is a zipper pouch containing even more space and pockets. This pack can hold quite a bit and, thanks to the adjustable side straps, can expand to accommodate more than you'd think.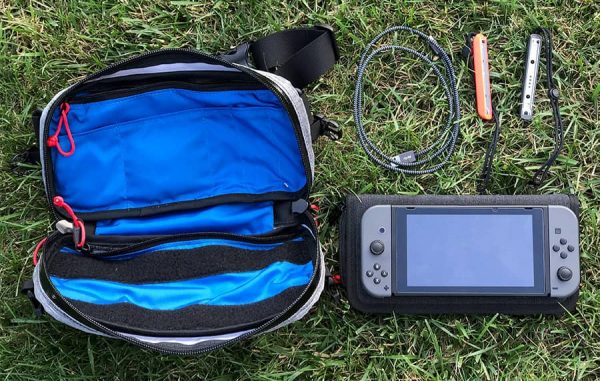 Personally, I've been using it as a carry-all for toting to work. Typically, I'll throw in my Nintendo Switch, USB cables, pens, checkbook, sketchbook, keys, wallet, cleaning cloths, granola bar and still have plenty of room. It easily accommodates a typical business-size envelope, just to give you a sense of size. It's been fantastic.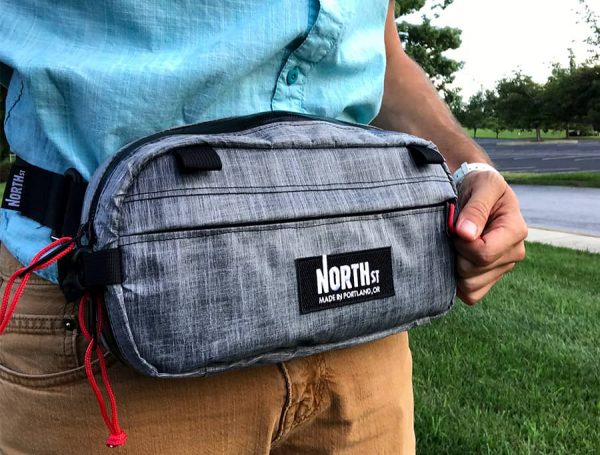 Did I strap it on in the standard around-the-waist format? Yes. A bit. For this photo. But if I have to be honest, I took off all of the straps and carry the pack around by the loop on the top, sort of like a small briefcase. I'm not putting fanny packs on blast, here, there's just not a lot of sense it strapping it around me for the 30-second walk from my car.
It did make me wish I had a pack like this back in my motorcycle commuting days. I could give the Pioneer Hip Pack a hearty recommendation for anyone looking for the function of a fanny pack with the looks of a sporty backpack.
The only negative I could find was the price… the pack starts at $77, and that's withoutbelt straps, which you would more than likely want. You could easily top $100 with additional inserts and straps, but there's no doubt this pack would last a lifetime. It's quality that's well worth the premium.